Went on a road I don't think I've ridden before, Roblar, lots of farms and saw this animal, Have no idea what it is. Below is an image of it and another, also grazing.

Today, was a fantastic, epic, amazing, etc.... day. Few cyclists have ridden this route and today, 20-30mph winds in the valley, up here the winds had to be 40+mph. I've never been hit with cross winds like what I experienced, so strong I had to stop several times and walk so as not to be blown down the mountain. The views were the best I've ever witnessed from a bike and many times I wished each of you were here to see what I saw. Once, my mouth was agape while looking first to the ocean views and next to the valley views on a narrow spine of the mountain and thinking, "How do I describe this?" I can't and neither can anyone and the images that will come don't do justice to this. Above, the road rises above me, the Pacific to the right and the Channel Islands on the horizon. Yes, after 9-10 trips to Santa Ynez Valley, I finally rode all the way to the satellite array first up Refugio and then at the top of that climb, make a left on Camino Celio Road and climb another 1800' to the end of the paved road and then farther on packed dirt to the satellites. Much, much more to come but later.
.
Powered by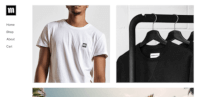 Create your own unique website with customizable templates.