We had a large turnout for today's ride with 17 showing up, including Rick, who pulled into the parking lot just as we were preparing to shove off. No one seemed to mind though because for the first time in 5 months we were not shivering uncontrollably. Among those riding were Jamie "I'll pull you guys all day" Roberts, Ginger, Cindy, Franz, Greg Hall, Dennis, Kevin H, Kevin K., Mitch, Rick, Craig "No one pulls me all day" Butler, Mark C, Jeff, Randy, Peggy, etc..

We rode the traditional Summer Solstice route with the usual stop in Amanda. Peddling down to Amanda under cloudy skies the wind was strong but not too bad, yet. The group was strung out with people arriving every few minutes in Amanda. Some looked haggard and that may have prompted an unfortunate exchange with Cindy and some low class individual. I was there to witness the following:
Derelict, (observing Cindy and Ginger taking up 4 spaces on the bench) "Move your fat ass out of the way." For some reason, Cindy jumped up immediately and moved but then began swinging arm warmers at the low-life, connecting several times. The scoundrel did not seem fazed by the pummeling of arm warmers against his helmet. Cindy calmed down and an uneasy peace was restored to the bench.

We left in several groups with one group returning to Canal and roughly 34 miles. A second group went towards Revenge for a round trip of 56 miles and Mark C's group of Randy, Jeff and Cindy headed toward their 100 mile goal. The clouds had cleared and the wind was picking up. I reached the top of Revenge and rather than stopping at the prison to ogle inmates as Jamie, Craig and Kevin did, I headed down Christmas Rock. Towards the end of Stony Hill, Craig came alongside and we chatted.. Anyway, Craig eased up on the gas and he, Jamie and I rode to the intersection of Westfall and headed west into the teeth of a 25-35mph gale. Craig pulled almost all the way to Cedar Hill and I sat in his right pocket, drafting comfortably.. I havn't been nursed like this since I was 1 but it was nice. I had clues that the w ind was strong by Craigs occassional screams, usually as a large truck passed, going in the opposite direction, adding exponentially to the head wind. I was sure to thank Craig for his sacrifice. As we approached Cedar Hill and the relief of a turn north, I yelled the distance countdown for the benefit of Jamie who was "on the rivet" and wobbling noticeably.

The right turn onto Cedar Hill was a great relief and now we had that wind behind us. Nevertheless, I drafted all the way and arrived back at Canal feeling rather fresh. For the record, Mark, Cindy, Randy and Jeff finished their 100 miles before dark,
Powered by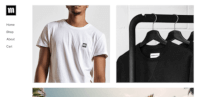 Create your own unique website with customizable templates.