I have driven to the Superstition Wilderness to hike trails like Paralta, Siphon Draw, Flat Iron and of course the one to Weaver's Needle. As I reach the northern most points on these trails, I wonder, what lies beyond the next ridge? Once I was in Las Cruces, NM, looked to the west and wondered, what lies beyond the horizon and so rented a car and drove west to find out. It was pretty much more of what I had viewed from Las Cruces. Later, on a different trip, I had to go from Las Cruces to Phoenix, AZ but rather than fly, I drove just to find out what lay beyond. Well, some copper mines in Globe and not much more but anyway, I have this need to know what lies over the horizon. What luck! I discovered a road goes to the west of the Superstition, then north then east and.....

.....wow, there is a freakin huge lake. I could not believe it. The road is good and I even passed a couple of cyclists. The above does not do justice to the area. Unreal views.

I stopped at Boulder Canyon Lake, walked across a road and headed up the Boulder Canyon trail. After a long climb, I reached a saddle and wow, there is Weaver's Needle right of center.

Looking back from where I had come, I could see a dam at the head of a canyon, holding back all that water. There was a marina (out of the image) with well over one hundred boats, a restaurant and more.

Looking to the south, there was Battleship Monument and just to the right of it, the tip of Weaver's Needle. From this point the trail went down toward that river bed maybe you can make out in the center. That is the Labarge River, dry at that point but water was running farther up canyon.

At mile 3.3, I reached the dry river bed and here, my destination lay up river and off trail. I had read that you should stay on trail and then drop into the river bed when you reached a saddle so I kept going. Those rocks are hand and foot sized and not difficult to walk but I followed the advice from the internet and stayed on the trail..

The trail went up toward a saddle and there I found the foundation of an old structure.

Long ago, someone had hacked out a water catch from the rock. It was about 15' deep.

Someone had carved out a depression in the rock and made a fire pit.

I finally dropped into the river bed and followed it up stream where I encountered running water and then the canyon became narrow and the rocks turned in to boulders, huge boulders and the going went very slow as I picked my way through this unmarked route.

The river bed appeared to end up against this jagged wall, From internet reports, I knew the canyon turned sharply to the left and then sharply to the right to get around the above but it was getting late and I turned around. I went back down canyon/stream bed. It is hard to describe the environment. Scrambling around house sized boulders to end up unable to go forward, retracing my route, finding an alternative, very slow going. I kept going down stream, wandered around a bit after not finding the trail out of the rocks, decided I needed a gps hiking device and have begin researching the topic (I actually panicked a bit when I could not find the trail for awhile_. Finally. I found it and headed out of the canyon.

Geesh, what great views to the south and....

.....from the same spot, great views to the north. You should right click the above image and save it as a full screen shot. Might be the best view I have seen in AZ with the lake and everything else. Below I reach the lake and the trail head. Finished with 11 miles and quite a bit of climbing. So much more to see here and I'll be back.
Powered by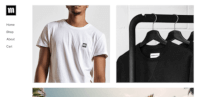 Create your own unique website with customizable templates.