After yesterday's 71 mile ride, I made a mistake to attempt climbing Mount Lemmon today. After all, it is only early March and I've been sitting on the barcalounger with the hidden fridge stocked with beer for 3 months. I reached mile 4 of the climb, spit the bit and began coasting back down. This is where it gets interesting. I reached a point where traffic was backed up due to a rock slide clean-up. There were about 10 cars with 3 cyclists sandwiched in between so....


....I joined those 3. I struck up a conversation, the woman next to me asked where In Ohio I was from and when I said Granville, she replied, "Mark?". It was Barb Parker with whom I used to ride when; REVELATION:::: for awhile I actually rode with "The Others"!!!!! Usually, she rides a tandem with Dave but today they were on singles and Dave was farther up the mountain. Now it gets even more unusual. Last Tuesday, when I was stuck by the sand storm (see below), Barb and a group from Ohio were also stuck but unfortunately they got detoured back to NM while I got fortunate and was escorted west through the storm. Small, small world. Well, it's 9:30pm and tomorrow I'm either going to go back and ride the mountain or go hike the back side of the Flat Iron. What to do, what to do.....

Powered by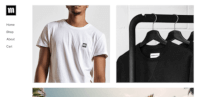 Create your own unique website with customizable templates.