Our friends are streaming back in their cars, SUV's and 1 RV from points east and southeast while the results of their efforts, pour in from various news agencies. Let's start with the most impressive....


.....Lori finishing 1st, for the 2nd consecutive year, among all women on the long route of 90 miles with 6630' elevation gain at "Blood, Sweat & Gears".. A participant texted me afterwards saying George Hincapie was talking to her during the ride and later, everyone wanted to know if "that woman" won again. Apparently Lori is quite the celebrity in certain circles.


In the overall, Luke Russell finished 5th with a time of 4:04, with Marty in 17th at 4:08, Matt McCune in 35th at 4:16, Steve Fields in 42nd at 4:18, Lori at 51st. and Yianni at 85th.


Lots of central Ohioans visited Maryland to participate in the Garrett County Gran Fondo and one of several distance options;

Diabolical Double

,

Savage Century

,

Masochistic Metric

,

Fabulous 44

, and

Garrett's Greatest 25

. It's an interesting format with no overall timed result, instead 7 major climbs are timed, which encourages regroups at the top of each and group riding to the base of the next climb. There were some technical issues with some of the timing mats and not only are 7 major ascents timed, for which you have to have 5 timed climbs to qualify for the leaderboard but some of the timed "climbs" include descents. Some of the descents were wet so.... Anyway, Peggy Cook finished 1st in her age category, David Smith was the top central Ohio finisher at 55th, Flyin Tuna was the top central Ohio female finisher at 25th but here is where, and I got this from Cindy, the technical issues blend in. Lisa Ramsey had results that would suggest she would have finished top 3 or top 5 but while she rode the 100 mile route, she had only 4 official timed climbs so that shot her off the leaderboard. Other finishers were Gus Cook, Amanda, Mark V, Paul Djupe, Eva, Jennifer and Frans,
Powered by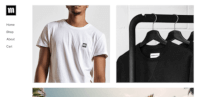 Create your own unique website with customizable templates.