Saturday can officially be described as unridable, unless you're on your cross or mountain bike, neither of which I have so am plotting something that will either be off trail hiking into remote canyons and creeks or just plain trail running. Will have something on Friday that is official for you that are interested. Unfortunately, the really hard hiking/trail running with hills, deep and dark hollows, rushing rivers, cascading falls, fallen trees, abundant wildlife, etc... is a fer piece from the Columbus area but it's usually worth the drive.
UPDATE: Well, it's almost 11:00pm and we have 0.0000001" of snow on the ground so no cross country skiing. Looks like maybe south of here there is a little more snow but not much. Everyone who responded to the Bat signal said they were going north to ski or putting in new tile in the bathroom or participating in a cycling training path through Westerville (Kenda Janet) or whatever....good luck to everyone. I'm goig to run the incredibly wet and muddy trails around the Dennison Bio Reserve,


Powered by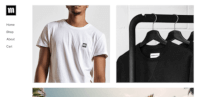 Create your own unique website with customizable templates.