Well, the weekend was a bit of a bust. Had several emails from people going out of town to ski, installing bathroom tile or just hitting the trainer rather than go outside. Peggster, a cross country skiing expert, informed me that you needed a base of 4-5" before that activity could happen so I installed wood flooring on Saturday and then trail ran 5 miles on Sunday. Pretty boring stuff but there's always next weekend (hope that's the case for all of us for a long time).

Jeff S and Jeff F, long time Thursday COP ride leaders have spit the bit for this year and so far, COP has had no luck rounding up a volunteer(s) to take over. Without the COP imprimatur we can still ride of course but it's good to have someone show up with a route and maps, scream when we can leave the parking lot, etc... Guess we can just show up, haggle over a route and take off or adopt the Wednesday Worlds strategy of riding pretty much the same route every week. If anyone out there wants to step up and take over the COP ride leadership, contact Donna Bush or Suzzane Birk of COP.
Powered by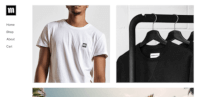 Create your own unique website with customizable templates.