A very small group of us hit Slate Run Park on Saturday. This area received rain on Friday before turning into snow and so snowfall total was around 6". Instead of cross country skiing, I trail ran while the others skied but the snow was too wet and made skiing progress difficult. The layer underneath the snow was very wet with standing water and my feet got soaked by the end of the route. Meanwhile, farther north where I live in Granville, the snow machine had been turned to high and we had 12-14". I shoveled my driveway 4 times thinking I'd rather shovel 3" 4 times then 12" once. The piles are enormous and now another 6-9" forecast for tomorrow. Our average snowfall is 19" and we are already at 30" Please, stop the madness!
On Sunday I drove to the Bio Reserve, hoping enough snowshoers had been out to pack the snow enough to run but alas, the driveway was not plowed and half way into it my car floundered in the deep snow and I was stuck. With the help of another driver and my son, we managed to shovel and push my car back out. Today I managed to get back out there and stumbled around a 2 mile loop before going on a 3 mile jog. Also took my bike to Dan at Breakaway Cycling in Delaware to take advantage of his special on a bike overhaul. Lastly, in anticipation of my upcoming training camp in California, I convinced Flyin Tuna to let me borrow her bike case but it cost me a sleeve of Callaway golf balls. Hope we can ride this weekend.
Powered by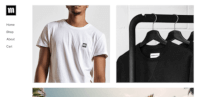 Create your own unique website with customizable templates.