On my first day back in Ohio, I rode a few miles with Flyin Tuna but she was riding way too strong for me on my 3rd string bike so I bugged out after 1/2 a mile, more or less. Then I invested time in mowing, mulching, weeding, etc.. which explains the dirt under the finger nail. I visited Rick Miller to switch out pedals on that ancient US Postal Service Trek so I could ride it and then, Rick told me there was a special on Garmin Edge 1000 so.....get ready for it...I ordered one. The very reliable Garmin 500 lost a button on the top of Kitt Peak a few weeks ago and I could not find it and then a 2nd button came out so, while I am patient, I could not ignore these defects so I have retired the 500. Looking forward to seeing my many riding buddies at the Tuesday New Albany ride and next week, probably check out the Southern Rebs in Canal.
Also, unique visits to this silly blog are now consistently above 1000 each week. I say this not to brag but to marvel that there are that many people who would come here. Imagine if I had talent, the numbers would be HUGE!




Powered by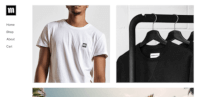 Create your own unique website with customizable templates.