I'm sitting on a bench, under a ramada while fixing a flat last week. Note a ramada is not a hotel chain but an open air structure having a roof, common out here. Anyway, as I'm flat fixing, I'm talking to a guy and telling him I am having a friendly competition with a friend in Ohio for most miles in 2017. This flat and a mechanical on another day harmed my efforts to close the 400 mile gap. The guy says, "Wait a minute. You're losing a mileage competition to a woman in Ohio?" I tried to explain that the weather in Ohio has been unusually warm and she rides her bike every damn day. How can you compete against that? Wellll, the good Ohio weather has ended, finally and now, the Empire (me) is coming back. However.....

....I still want to get in some hikes and boy, have I an epic on the docket for Wednesday. Reaching the above ridge from the northwest side is something I've always wanted to do. I've only found one report about it, from the mid 1990's. Last week, I'm out scouting the best approach and find a well worn trail, there to the right of the red line. Someone is building a trail and likely headed to the ridge. That will make my effort much easier then bushwhacking through the dense brush. The next day, I'm standing in Home Depot, chatting with the cashier when I discover, he and his brother are the ones building the trail. Like wow, what a coincidence. The trail does not yet go all the way to the ridge but it will get me far enough up there that route finding instinct takes over and I should make it.
Powered by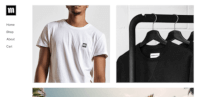 Create your own unique website with customizable templates.