Wow, that was fast. Daylight seems to diminish by many minutes each day, distance we can ride is diminishing and the quantity of cyclists is dropping fast. Tonight only 8 but a quality group of Gus, Ron, Ian, Koji, Aaron C, Rick, Eric and me. One thing that has not diminished is the heat or humidity. Too few cyclists so few opportunities for taking pics. We decided on a route that would shave a few miles off the traditional route of 37 and so at 6:00pm.....


...we were headed out 161 at a modest pace. At 6:05 I began to lose interest. At the left turn to 310, I left the group and soloed back to the parking lot. Pretty boring report but this Thursday, you should be there as there will be something special going on, more than that I am sworn to silence and no, I am not joking.
Powered by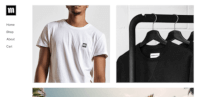 Create your own unique website with customizable templates.