A good turnout on a windy day for this evenings New Albany ride. Big thanks to Deniece for the image, which I lifted from her Strava post without permission but what the heck. At least 15 cyclists came out for the 37 mile, slightly modified route. The average was 19mph and I see there were 2-3 regroups so the intent of the ride was honored.
I know legions of you are wondering, "When will Mark return?" I will return in 2 weeks and will begin posting images and reports, each meant to honor the many and the few (whatever that means). I will seek to develop new stars if they are deserving of it or not, bring attention to those who wish otherwise, annoy many with my parking lot photo snapping, listen in on conversations so I can expose the exposable, etc....You can't wait, admit it. You miss me too, I know.




Powered by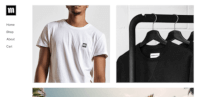 Create your own unique website with customizable templates.