I am now a regular at "Tim's Ride" a very enjoyable group ride, Thursday mornings, currently starting at 7:30 from in front of the PF Changs on River Road. It is a tempo ride for the first roughly 12 miles which serves to keep everyone together. Upon reaching the loooong climb on Twin Peaks, the tempo remains but the ascent takes its toll on a couple of the group, usually numbering 30-35. Then, upon crossing Tangerine Road, the hammer drops and the peloton explodes. It's a mad scramble to reach and then hang with the front group. Today, "Lou" a Cat 1 is riding a track bike.

Tim Carolan, a former Pro/1/2 racer, our ride leader and who works at "Miles Ahead" bike shop, can ride at the front but usually hangs back and pulls some of the splinter groups. Judging by the kits, many if not most of these people race on the weekend so they are content to follow the rules, ride with the group, ride hard when appropriate and then after we reach the roundabout at the end of Twin Peaks, we return to tempo riding. As we race to the roundabout we can see those returning from it and it allows us to see where we rank, let's see....1, 2,5, 6, 9......I'm still counting, 11 and I am 12th, second week in a row. I could move up a spot or two but I'm out here to hike so riding 1-2 times a week is enough. We finish with 48 miles and afterwards, someone tells me I should hang at Starbucks so people can get to know me. Next week I tell him. Getting to know me is not a good idea if you value your anonymity.

Powered by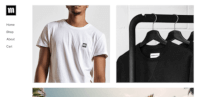 Create your own unique website with customizable templates.