Wellllllllll. Ride leader extraordinaire, Shannon is not able to make Thursday's ride so he begged me to take over. While I have been very complimentary of his efforts so far, you know, nice variety of routes, has brought discipline to the peloton (no more chickenshit stop sign jumping, turning in front of oncoming traffic, etc...), organized A, B & C routes each week.....he has not done what I can do and will do this Thursday. For example, it's going to be hot so you know those neat mister thingies you see at upscale Scottsdale, AZ malls? Yep, I will have a mister to keep everyone cool in the parking lot. I'll have a variety of frozen treats like popsicles, ice cream bars, Sno Cones, fudge bars and even Dairy Queen ice cream cones. I'm working on getting Nathan to bring out his chest of cold drinks too! In fact, I may even bring out a cold bottle of Krug Champagne for a finishing toast!!!!! So, come on out for an experience you'll forget by Friday.

Oh, now on to more serious things, March Mark crashed going down the steep side of Rocky Road on Thursday. Having already ridden the GOBA route and finding himself close to Rocky, Mark decided to add to the route and climb both sides. While descending, the Golden Jamie failed him and down he went cracking two ribs, puncturing a lung and road rash. He will be out of action for at least a month as he recovers. He will be missed but the silly blog will keep him updated on what is going on while he is not able to witness it himself. If you know Mark, reach out to him and let him know how much you will miss watching the Golden Jamie blow up each ride.
Powered by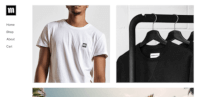 Create your own unique website with customizable templates.