Yes, they arrived in a quantity less than droves, a bit less then enmasse, something south of voluminous....several would be an exaggeration. OK, for a time it was only David Smith, here receiving the congratulatory shake from Poobah who made clear he wasn't riding.

Then, others and others arrived, Mick, Dan, Bruce, Jimmy and, well, that's it. I opted to not ride. The real men headed out on a 20 mile ride to Alexandria and back. Too bad, after a great season of cycling, the Tuesday and Thursday rides ended with such a whimper. Make sure you take time to thank Shannon for his effort this year. Being a ride leader is a largely thankless job but he'd no doubt appreciate a simple "thanks".
Powered by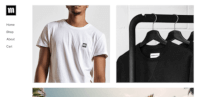 Create your own unique website with customizable templates.