Kind of uneventful weekend. I allowed weather radar and the forecast to deter me from a planned ride on Saturday. I decided to ignore the Sunday forecast and ride a route north of Mt Vernon. This is the same route, part of which, I rode last Thursday. My reaction to the 40 miles I previously rode was no climbs were too steep or too long, just a rolling route that still managed to chalk up roughly 1000' of climbing per 10 miles ridden.

My reaction after Sunday's 74 miles was too many climbs that were too long and too steep! Especially the area north and east of Belleville. You could enter that warren of roads for a few hours and come out with 50 miles and 20,000' of climbing. Good heavens. Have never ridden around Malabar Farm or Mohican Park so that was good. Actually, had never ridden any of these roads so that was the good part, each turn brought new views and new roads. The down side to the experience is each turn brought new roads. I must have stopped 25-30 times to consult a que sheet and map and too many of the roads were missing signs so that added to the challenge. The most memorable climbs were on Alexander, German Church and Dill, where the Garmin popped 20-23% and my front wheel kept wanting to lift off the pavement. Well, that's it for now but will have the Canal route up soon.
Powered by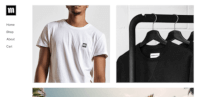 Create your own unique website with customizable templates.