At last it has arrived, the most hotly anticipated event on the Outdoor Pursuits calendar, the Blue Jay ride. With distances of 36, 67 and 92 miles, there is not something for everyone because there are hills, slopes, steeps, grades, gradients, up hills, climbing and almost mountains on the routes. The event is free yet you will receive gps files for the routes, a map, a route that is partially marked and best of all.....

....prizes for various accomplishments. Some of the prizes are in the form of cash.... How about that. Much more to come in the days that follow. Note, this is not a race, just a fun bike ride out of the Newark YMCA, starting at 8:00am, Saturday, June 10th.

Powered by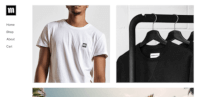 Create your own unique website with customizable templates.