Considering the weather, a good turnout for the 2:00pm New Albany ride, 12 people including Don N, Kristie, Mitch O, Michael, Christian, Jeff S, Mike M, etc... I understand it was a good ride but at the end....


...everyone had access to a cupcake, which with Kristie in the group is pretty common but also, everyone received a...LOAF OF BREAD!?!?! And here I am, stuck in AZ and unable to receive such a bounty. Big thanks to Jeff S for the images.
Powered by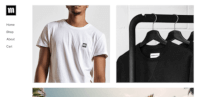 Create your own unique website with customizable templates.