Well, well, well. Cruising around Strava I found the below information to share with you so you can see how your ytd miles (if you keep track) compare with those who post on Strava. Note I know not everyone posts to Strava and maybe those who do don't have all their rides recorded there and this does not include miles spent on a trainer but it is what it is.
Rick Miller--454, Marty S--1906, Isaac M--586, Jr Muscle Dude aka John Day--340, Andrew Clayton--2395 freakin miles, French Climbing Machine--1055, Doug McConaha--1041, Luke R--440, Danny Alarcon--1726, Ken Buddell--1125, Patrick Warren--595, Jon Morgan--1435, Terry Griffith--575, Dirty Dan--447, Kyle--445, Me--249 and sad but that is about to change.
Powered by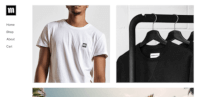 Create your own unique website with customizable templates.