The evening of the John & Adele Mardi Gras party at their home, high on a hill in Granville had arrived. I warned John that my demand on his wine inventory would be so great that I would bring a bottle with me to help make up for the loss. Upon arriving and giving up the bottle, I made a beeline for their refrigerator and without being invited, began clawing at the foil of a cold bottle. John was helpful by removing the cork so I did not have to smash it against the counter to open. We were among the first to arrive but soon there were Adele's friends from work, John's friends from work and a collection of gaunt looking people the likes of which reminded me of Civil War veterans suffering from malnutrition. Yes, the cyclists had arrived.

I had an epiphany early when I noticed practically everyone who arrived brought with them a bottle of wine and it dawned on me that I should begin hosting a party now and then. Arriving were, Todd Mullins, Kyle Wingler, Peggy & Gus Cook, Mitch Tallen, Rick Miller, Alex Okolish & a couple others maybe but my memory is a little foggy for some reason. Gathering from where everyone is at this point in the new year with their cycling miles, it's going to be another loooong cycling season for me. Seems everyone is over 700 miles and Rick even said he's in better shape now then when we rode in July....how's that possible? Heard some interesting conversation but probably shouldn't put it out there for public consumption since embarrassing people would be counter to the purpose of this blog. At 9:00pm, I began getting anxious because my Buckeyes were tipping off against Meatchicken and by 9:30 I couldn't take it anymore and departed the party to catch the 2nd half. After watching that debacle I realized I should have stayed at the party. Geez.

Powered by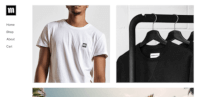 Create your own unique website with customizable templates.