Yes, just a simple loaf of bread. When my wife arrived about a week ago, we went to Freys grocery store and bought not one but two loaves of bread. I voiced concern that one was ok but two was too many. Like with most things, I was ignored.

Sunday morning, the end of her stay, arrived and I noted there was still an entire loaf of bread and I was due to depart this morning, Monday. Should we throw it away? Should we give it to someone some how or, should I extend my stay until the bread is consumed? At great personal sacrifice, we agreed that I should stay, until the loaf is consumed and so, I will be here for a couple more weeks. Also, Marty Sedluk is here and what kind of friend would I be if I abandoned him, utterly alone in Tucson, rambling about that walled compound of his? Tomorrow, I have a very neat hike to do to something called "Weaver's Needle". More to come.
Powered by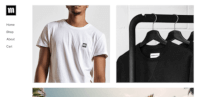 Create your own unique website with customizable templates.