Well, I'm sitting in the Santa Barbara airport waiting to board a flight that returns me to Ohio. As usual, I ain't happy about it!!!! Above, a scene from Ballard Canyon, looking southwest. Still have to post the Gibraltar ride report with amazing images. Partly I want to get it on here because I reference these goofy reports when preparing for a new visit. I've read through the reports thus far and cringe at the sentence structure, vocab and other mistakes I've made (I'm good at run-on sentences). But, it takes more than a little time to cobble these reports together so cut me some slack. I did graduate from high school even if my writing suggests otherwise.

As I left Santa Ynez Valley, I did so via the #154 and close to the top of the climb, made a left on Painted Cave Road, a very, very steep road that connects to W Camino Cielo road which takes one over to Gibraltar Road. I had a video device with me and stopped to record some of the more striking scenes. Came down Gibraltar, came to a stop sign where there was a cyclist and unsure if I was to go north or south on the #101, I asked in which direction was the airport. It was Dave L, owner of Fastrack about whom I did a brief report last week. What a coincidence.
.
Powered by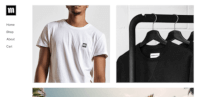 Create your own unique website with customizable templates.