Ryan Roe, Steve O and John S started the Mountains of Misery ride out of Blacksburg, VA on Sunday. Steve O was not returning my calls after the ride, instead texting me with odd comments such as, "What do you want?" (as if he didn't know) or "It would be rude for me to call during dinner." However, Ryan was happy to give me the details and after hearing his description, I think I know why Steve is keeping a low profile. Ryan said the first 75 miles was a blast with a lot of good group riding but that the final 25 miles which include a jog into the foothills of the mountain and is dibilitating, then up a Cat 2 climb before the final ascent up the Cat 1 Mountain Lake climb. Ryan told me he thought I had been full of it when I described the climb but after completing the climb, he observed it was worse then I described. He had to get off 4 times to rest and somewhere, he got caught up with the cheering people, lost his focus and rode off the side of the road but stayed upright. Anyway, he finished with a fine time of 7:01 overall.

Meanwhile, Steve had somehow made a mistake when filling in the registration form. The ride organizers group you at the start according to what time you put down as your likely finishing time and apparently this is where Steve erred. He ended up being placed in the 5th wave, which meant he was stuck in a group of shleps like me so he had no one with whom to ride at his desired pace. He started 15 minutes behind Ryan and passed him towards the end of the final climb, having ridden virtually the entire ride alone. Very curious.

Powered by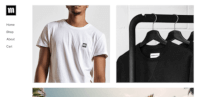 Create your own unique website with customizable templates.