A last minute plan came together and a ride notice put out there around 9:00am dragged in eight cyclists for an 11:00am departure from behind Starbucks in New Albany. Kim, Julia Wu, Kenda Paul & Janet, Meaghan, Eva & Cindy B headed towards Granville with winds similar to last Sunday, just not as strong. We got off 161 at Mink and wound our way to Alexandria where Kim, Julia and Meaghan headed back to NA, leaving us with five. We reached G-ville at mile 24 and headed into River Road Coffee Shop. Once seated with our drinks, I was given a verbal, but good natured, drubbing that left me mostly speechless. The Kendas also managed to whittle away our motivation for a circuitous return and got us to go for a more direct one.

Entering Alexandria, I spotted a cyclist ahead and we caught up with Ken Buddell who was out spinning and avoiding putting himself under too much stress as he is battling a cold virus. Therefore, he fit right in because our pace would not put him under any pressure. Ken left us on Burnside to go to Jug as we turned left on Beaver, eventually returning with 40 miles. Couple of days ago I went into my basement to look at the trainer but left it there. Seeing the forecast, I am thinking about dragging it out of retirement. Ugh.

Powered by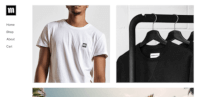 Create your own unique website with customizable templates.