That's right. Our beloved Thursday New Albany ride leader, Shannon Kurek, competed in the USA Triathlon, Sprint Distance Championship this past weekend in Milwaukee, WI and finished 5th in the Master's division with a time of 1:04:06. As a result of this, Shannon has been named to the Team USA which will compete in Canada in 2014.

More important to many of us is, what impact will this have on his willingness to continue to churn out the routes and maps most Thursdays in 2014. The eyes of the cycling community watch and wait for this momentous decision. Also, check out the results of the Leadville 100 mountain bike race, where Garth Prosser had a very high finish of, if memory serves, 62nd while Steve Fields finished a little further down the list but finished nonetheless, a heck of an accomplishment.
Powered by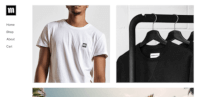 Create your own unique website with customizable templates.