Ohhhh, helped a guy dig 45 fence post holes today. Had a gas powered digger but it kept getting hung up in rocks or some holes were too close to an electric or phone line so they had to be dug manually. 33" down with a post hole digger. Ouch. Anyway, running out of time so Saturday's ride report has to be brief. We parked behind Mark C's house and....

....rolled out into a cool, sunny morning, Dan Farley, Craig Butler, Mark C, Flyin Tuna, Jeff S, John S, Andrew C and head down to Chilicothe, taking in Rocky Road. Tried to find a Subway but failing that, jumped into a Frish's Big Boy and received excellent service from "Brandy". Nice kid and we tipped her well. Ended up with 84 miles and 3600' of climbing. Good to see Da Boss out and riding again but with only 280 miles, he is not yet the dominating force so more like Da Middle Manager of the peloton. Craig is planning a 100 mile trail run for this summer. As usual, we had a good time but missed some of you who were doing TOSRV. Bet that Sunday return was fun in the rain.
.
Powered by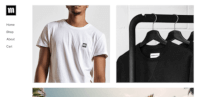 Create your own unique website with customizable templates.