The ride time of 9:00am, posted here and elsewhere, was changed to 8:30am late Friday, creating a quandary for me, start with the group at 8:30 or hang around until 9:00 just in case someone shows? I thought the problem was solved when Corvair called to say she was running late and George showed up thinking the start was 9:00. By the time everyone got organized, it was 8:45 and I figured even those thinking 9:00 was the start would have appeared by now so off we go. About 4 miles out, Larry P called so George and I headed back to the parking lot while David Smith, Corvair and Cindy proceeded. Our two groups eventually met in Hanover and so north we headed toward Bladensburg. Approaching the big climb on Reform Road, I hung back to take advantage of the opportunity to capture the above, Cindy riding past George who had made claims about thrashing Cindy on the climbs. George, never short on hyperbole, said Cindy had to be the strongest female climber in the area. Several hundred names flashed through my mind of possible contenders but whatever.


The oddly named Hofacker Hill road sign, beneath which Larry posed. We made it to B-burg at about mile 44, briefly stopped to refuel, checked radar and headed farther north and then west. The sky darkened and rain appeared imminent as we went south on Martinsburg Road. Coasting toward St. Louisville, the rain hit but within minutes it ended and we were dry for the remainder of the 80 mile route. Fun day.

Powered by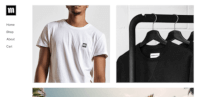 Create your own unique website with customizable templates.