If riding last Saturday in the rain and temps in the low 50's was not your cup of tea, riding today in the rain and temps in the low 40's was probably less so. It was a day for the mudders to show up, the few, the brave, the desperate, I guess. Our group consisted of well, you can see most of them above. It was raining at the start, it was raining at mile 6 and it was raining when at mile 6.1 I turned around. Screw this I thought! Ended up with 10 miles because I had the smarts to take a short cut. Not sure what it did in the ride route area but here in Granville, it rained until after 2:00pm.

We had such grand plans. Mike Rea and I were bound to do 100 and most of the others were going to join us but alas, Ohio spring weather intervened. Mark & Karen Rossi and Kevin H did the 35 mile route and Karen said she was as miserable as she can recall. Not sure what the others did. For Sunday, I am headed to Bowling Green to watch my daughter Olivia, receive a scholarship so can not ride. Have not heard of any options other than the Canal ride in the morning and not sure what time that is. Let Google be your friend and search for the COP Sunday ride.
.
.
Powered by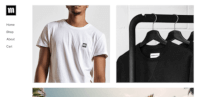 Create your own unique website with customizable templates.