We have options, lots of options. David Miller, aka Silent Dave, not to be confused with Kenda Dave Miller, is leading the first Winter Wonder Ride out of Cyclist Connection in Canal Winchester at 9:00am. Will have a 60 and 30 mile ride option so that will appeal to most.

However, Tri Andrew, gearing up to ride the Dirty Dozen Bike Race in Pittsburg on November 24, is leading a ride out of Alley Park at 10:00am. The goal is to climb the most hills in the shortest distance. Will climb all the unfavorites such as Tarkiln, Chickencoop, Savage, Revenge, Beck, Stump Hollow, Blue Valley & more! No maps but will regroup after each climb and ride easily to the next climb. Or, you can come out and blitz the route, go off route but most are in it for an off-season pace with hard climbs. As I am back in Ohio but not for long, I will probably do the Andrew ride, mainly cause it will be warmer at 10:00, not that anyone cares of course.
Powered by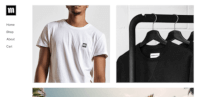 Create your own unique website with customizable templates.