I have not seen the Shannon Thursday New Albany route map yet. In the meantime, The Pelotonia ride is this weekend but if you are not participating, allow me to draw your attention to a little known, COP roving ride put on by none other than Flyin Tuna. Yep, that's right. Cindy B volunteered to host a roving ride on the same day that thousands will be riding elsewhere but someone had to fill the Saturday on the COP schedule and she bravely stepped up. Not only is the ride obscure but so too is the start location, Heath High School at 300 Licking View Drive in Heath, OH. Distances of 55, 70 and 80 miles available with the long route going to Bremen. In Bremen there is a gas station or I think still a small restaurant.

Part of the route is marked, at least the part getting you in and out of Heath and there are maps!!! Tuna maps you ask (so small and vague as to be worthless)? She says no, these are maps that even the blind could read but she has said that before. So, if you want to ride and for whatever reason did not or could not do Pelotonia, THIS IS THE RIDE FOR YOU! 8:00am start and the weather should be fantastic with winds out of the south blowing you back on the return.
Powered by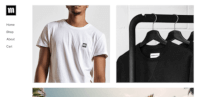 Create your own unique website with customizable templates.