Mark C has stepped up to lead a ride, Saturday morning out of Gloryland Nazarene Church on Coonpath Road, about a mile east of #33. Start time is 9:00am. The route will go northeast, close to Granville on new roads that have never previously seen a bike. Yes, spectacular scenery on a flatish to rolling route..see the dogwoods in bloom, see the redbud trees, see babbling brooks, see fish jumping out of streams, see nature in all of its glory, see bear cubs frolicking in meadows, moose herds....all the way to Hebron, Ohio! Total distance is 60 miles with myriad of shorter options (just turn around and retrace the route whenever you want). This may be the year's most spectacular ride so join us for the comaraderie, for the exercise, for the calorie burn and for the fun of it. Broad range of cycling fitness will be represented from what I hear. Maps at the start.
THIS JUST IN!!!! Kenda Janet is a firm committment. That should pull in dozens more....but wait...Steve Oxley is in the house!!!! but wait....Little Diesel is in.....Flyin Tuna is in......come on commit to be in. This ride is open to everyone.
.
Powered by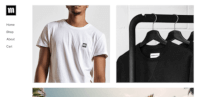 Create your own unique website with customizable templates.