I sent an email out to a group of people, inquiring about Saturday activity ideas. I got back a range of responses from "I sound desperate" (which I am), to a note that WBC is having a ride out of Hoover Dam parking lot at noon for 32 miles, to an offer to sell me a mountain bike (I'm thinking about it) to a question about if a dog can come on a hike if that's what we do, etc... So, after sifting through all the disparate ideas, we are going too......

Hike Clearcreek again! Yes, because it is a hilly hike with lots of distance options. The snow will be packed so you'd be fine with running shoes but if you have waterproof hiking shoes then you can strike off into the wilderness whenever you want. Some of us will be running or doing a combo of running and walking or just walking. We will have food too! Mitch O is bring fresh food in a back pack and I am bringing stale food as a back-up. Flyin Tuna is coming but she long ago drank the champagne so none of that will be available. 9:00am at Clearcreek Metro Park, just south of Lancaster off #33 via Clearcreek Road. We'll meet at the parking lot at the foot of Starner Road. Come on out and discover winter hiking through cavernous canyons, past ancient barns, leap over babbling brooks, it's great fun.
Powered by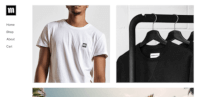 Create your own unique website with customizable templates.