Mark C, in his latest installment of self flagellation, is leading a ride out of his church on Coonpath Road at 8:00am. 40-60 mile, hilly route to Clearcreek and back through Amanda. For those of you who had long/hard rides on Thursday or Friday or, if you are doing the Top of Ohio century on Sunday, perhaps you would like a more mellow alternative for Saturday. A group of us are departing from the usual parking lot in New Albany at 9:00am and headed to Granville. This will be a relaxed. recovery pace of 45ish miles. We'll be stopping at the coffee shop on the main drag, not the one on River Road because Poobah like the cina buns at the uptown place.

Also, Craig Butler, endurance athlete extraordinary and known as "Da Boss" has inquired about what is the current state of affairs and may be making a brief return to the cycling scene, perhaps this Tuesday. Don't want to put pressure on the guy because he just started riding again so he's not quite the dominator but that likely will come in time.
.

Powered by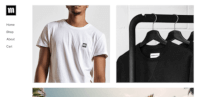 Create your own unique website with customizable templates.