Rob Rhodes, too modest to stick around for the awards ceremony, soloed to victory after attacking on Loches Road, 15 miles from the 75 mile route. His closest pursuer, Dustin, aka Old Chubbs, was left to speculate about what might have been. Said a visably disappointed Dustin, "I was caught off guard. He had been waiting for me at the top of each climb so naturally when he gapped me again on that killer climb on Loches, I figured he'd wait, which is the sporting thing to do. But no, he was a phantom, now you see him, now you don't." A day which will go down in the anals of cycling histroy, has come to an end and I have so much more to tell and lots of images.

Oh, for you 66 milers, I apologize for the bad cue sheet. "Ridewithgps" said to make a right off Purity on to Montgomery but in fact, the road was signed for Smith Chapel with the Montgomery turn about 100 yards after turning on to Smith Chapel. I know many of you, including me, kept cruising south but thankfiully, after only 1 mile, you arrived at a stop sign and surely there realized the mistake.
Powered by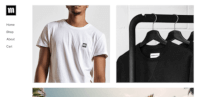 Create your own unique website with customizable templates.