It was a lonely ride on Saturday for those of us who came out to ride. Ummm, not me of course but since the outbound route came close to home, I decided to go out and see who showed up. No surprise, John Day, having the passion of a newbie, was out and I think I saw Joe Giampapa, Evie and maybe 20 others. John said he was doing 100 miles and I'm sure he did. Probably reminded him of his days battling it out in the mud against the "big uglies" on the O-line.

Jon Morgan & company were riding at 11:00, on Sunday and doing the RRR route but my son reminded me our last "Parent/Child" golf league was at 5:00pm so I headed out alone, shoving off at 9:30. Got west of Alexandria and saw Dustin with a can of Old Chub in his back pocket, saving it for a rest stop I suppose. Got on to the RRR route eventually and arrived in Utica where I talked to 4 guys making a one way run from New Albany to Apple Valley. One guy told me about the "Holmes County Challenge" and it sounded like a great route, some time in September. The route continued, going through Martinsburg and then following #541 all the way to Bladensburg, a poor choice of road considering Divan and Henpeck is a better alternative to a state route. Ran in to two old, old cycling friends (Belinda & Glen) in B-burg and then kept plugging away, spending a head scratching duration on #79 when again there are great alternatives to a busy state route with little or no berm. Finished with 95 miles and 5000+ feet of climbing.
Powered by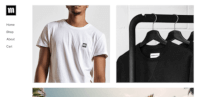 Create your own unique website with customizable templates.