The day got off to an interesting start. As I walked toward my car in the morning, a woman with a frantic look on her face approached. Would I kill a scorpion that she shook out of her shirt? Hmmm, ok. I had seen a scorpion scamper across a path a year ago but other than that and rumors they are everywhere, I had not seen one. Sure enough, there at the base of the wall in her condo was a small scorpion. It's the small ones that are respected the most because their poison is stronger than the large ones. My record for killing insects is spotty. I hit as often as I miss. Therefore, I cleared the area around the scorpion in the event I missed, raised my foot and splat, got it on the first try. She asked if it was dead...ah yes. Soon thereafter, I jumped on the bike and rode the 24 miles out of the valley through Catalina and Oracle, AZ, a ride I have done many times but this time, I reached the top of the climb, above, and plunged 9 miles into the valley to the very small town of San Manuel.

Throughout the outbound ride, the wind had been strong behind me and appeared to exceed the forecast of 15mph (later I checked and it was 25mph). After a break at a gas station, I headed back to Oro Valley into that wind, beginning with the 9 mile climb out of this valley and then on home, finishing with 74 miles and 3900' of climbing. I am comforted by the fact that when I return to Ohio, I will be strong on our 5, 10 and 15 mile climbs. Oh, wait..... Only now have I realized I've been training for a marathon when it is a sprint I will experience upon my return to Ohio. The intensity of the New Albany Thursday rides ought to be quite the shock.
Powered by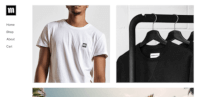 Create your own unique website with customizable templates.