Well, you made some good guesses but pretty far off base so her

---

One of my cycling buddies told me last year, "You know, I've been riding with you for a long time and I don't know the first thing about you." I've thought about putting in a background section but am too modest to brag about the usual stuff like having once answered two Jeopardy questions in a row, graduated from junior high school, chickened out of petting a rattlesnake....you know, the things everyone has done. However, thinking about my trip triggered a memory and I thought I would share it. I once wrote a book (it sold 12 copies I think) about a product that was developed by a man who got the idea for the product after touring a factory where condoms were made during WWII. Can you guess what that product, which has sold millions and millions and is still sold today, is?
Powered by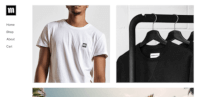 Create your own unique website with customizable templates.