As many of you know, Marty, Jon, Luke, Lori and Patrick W are in France, riding around the countryside where day time highs in the lower elevation are in the 70's but higher, for example at the top of Le Col D'Izoard, it is much colder. Our group of Yankees were involved in an epic ride today......


At mile 30 the group stopped for drinks but there was some recalculating as there may not be enough daylight to do all 90 miles and 13,000' of climbing. Oh and the weather at the top of the climbs was rainy and windy.. Soon the group split with those going the longer distances and climbs eventually having problems with hypothermia and having to hire a car for the return. Along the way, Lori achieved the 8th best climb among Strava users on the D'Isoard. If you follow Jon M on Strava, his complete story can be read.




Powered by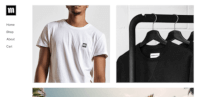 Create your own unique website with customizable templates.