Well, it's been a good golf trade show.....really good. First, I was asked to make a move to Dallas, TX and accept a full time position at a company but....while my heart says "HELL YEAH" I have obligations that will prevent that for a little while longer. Otherwise, it's been a great show. Have eaten at Italian restaurants last two nights and I am certain if I weighed myself I would be the heaviest ever. Last night, for appetizers we had crab cakes, calamari, fired zucchini and salad. I was full after that. Then the entrées came out. We shared veal medallions, lobster carbanarra, chicken parmashian and some other entre. Then I ate ice cream and chocolate cake....help me.

Now, tonight, we gathered in "The Pit" a large bar area at the Rosen Centre hotel on International Drive across from the Orange County Convention Center. This is where all of the industry big wigs (with one exception...me) gather. Wow....I started with a local ale and then had 5 glasses of wine. With a dinner date coming, I made up an excuse and headed back to my room for room service. It is possible that I have consumed too much alcohol and am concerned I will type some thing here I will regret....like every other day when I have not had a glass (or two) of wine. I think I have gotten through this without too much drama and without taking shots at my cycling buddies. Of course, I have not seen my cycling buddies for so long I could not recognize most of them. Oh, room service just arrived. Well, time to go and you have no idea how much my cycling friends mean to me and I know how much we mean to you.....even though I will never say this again. Actually, I think I miss much more the warm weather than any person reading this.
Powered by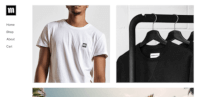 Create your own unique website with customizable templates.