No surprise that the clouds and maybe some rain will linger in the area but so far, by 9:00am, things still look ridable. Among the confirms are Mike Rea & Amy, Kenda Janet & some other Kendaites, Steve Oxley, Mark C, John S, Engineer Mitch, Amanda, Flyin Tuna, Jon Morgan and some of his gang, Jeff S & more. Be there or be, well you know.

OK, the ride starts at 9:00am when it is forecast to be 37 so plenty warm enough. Maps will be available at the start. See below for start location details. Come on out even if you are fat, out of shape and lazy (I'll refrain from posting some of the obvious names as I am trying to be more civil). Probably break up into a couple of groups if some want to hammer but most of us will likely ride at an off-season pace. We'll stop at the River Road Coffee House in Granville but if you want to keep going then no worries.

Powered by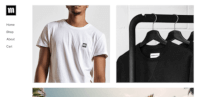 Create your own unique website with customizable templates.