Many from Central Ohio are headed to the little village of Monterey, WV, this Saturday, to participate in the Mountain Mama ride, one of those 100 mile, 10,000' climbing events. This one is a little different from most, rather than have a giant climb at the end, the route features 9 climbs, evenly dispersed across the 100 miles although one of those is at the end. So remote is the location, few make it to the event, usually no more than 250-300. However, Central Ohio usually has a strong contingent and this year is no different with Steve Oxley, John Day (Muscle Dude Jr.), Dustin (Old Chubbs), Brent, Rick Miller, Amanda (Corvair), Mark V, Mitch O, Cindy B (Flyin Tuna), Mark C (Wolf in Pastor's Clothing), Philippe, Greg Dubois, Ted M and a couple others I'm sure.

One on this list has given up his room at one of the more desirable hotels from a list of very undesirable options, citing the weather forecast. Monterey is on top of a plateau and above it rise mountains so cool weather is the rule rather than the exception. Precip is forecast at 60% and at that elevation, way up in those mountains, will it be rain or snow? Dress carefully my cycling buddies.


Powered by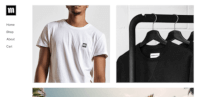 Create your own unique website with customizable templates.