Watching the loss to Wichita State was not fun and then awoke Sunday to rain. However, that was ok and enjoyed the day doing something other than riding a bike. OK, may have had a glass or two at something called the "Wine Ghetto" in Lompoc, a concentration of tasting rooms for wineries that are too small to support their own rooms at their vineyards.

Today was an exception to what has been an otherwise fantastic stretch of weather with daily highs in the low 70's and intense sun. However, I note the forecast for Oro Valley, AZ, my next stop, is daily highs in the 80's and intense sun. First though, a time trial up Gibraltar, tomorrow.
Powered by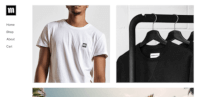 Create your own unique website with customizable templates.