On Monday, there was a ride out of Utica at 6:00am hosted by Rick Miller, there was a ride out of New Albany hosted by Marty and then there was a 9:00am ride out of Granville....BINGO! Good mix of cyclists, Tym & Lisa Tyler, John and Kim Sada, Nathan, Farmer Mike, John Marten, tri couple, Cathy N, tri women who just got back from a triathlon in Austin so hung back, Lon H and a few others I did not know. Oh, a guy who arrived late, then gabbed way too much delaying the start by 15 minutes and then had rap music for our entertainment eminating from his I-POD (no ear phones) all the way around the route. Just a little annoying but hey, every group has at least one.

60 mile route through Millersport (parade), on to Pleasantville, then Baltimore and back to Granville. Moderate pace for a hot day kept the group mostly together except towards the end when Tym turned the screws a bit so our group got shaved down to 6-7.
Powered by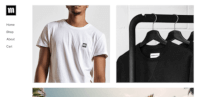 Create your own unique website with customizable templates.