Well, see my Ohio cycling buddies are bracing for a rain and snow storm and then a cold and windy weekend. I feel for you but won't allow my feelings to deter me from taking advantage of the sun and fun out here. I hiked up to Pusch Mountain and the entry to the drainage was populated by probably the most spectacular saguro cactus I have seen. These were monsters, 200-300 years old I'm guessing.

At the top, perched under a large rock was the sign-in, which I always sign with my name and "Go Buckeyes". Yes, it's selfish to take up the limited space but I have an important message to spread! Much more to come on this very neat hike. Now, as many of you know, tomorrow is an important date, as it will be 12/21. Yes, it is again time to celebrate the shortest day of the year. Each day thereafter gets incrementally longer, all the way to my birthday, 6/21. Coming next week too is the annual "Should the blog shut down for good" survey. Please check in and register your vote, next week.
Powered by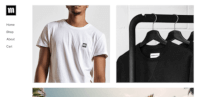 Create your own unique website with customizable templates.