Below is from Marty Seluk , regarding his fantastic finish at the Horrible 100, a Florida bike race from this past weekend. If Dave Chesrown or Billy Campbell have anything to add they can do so in the comment field or shoot me an email.


I had a great time riding this fall with Dave and Billy Campbell. Dave and I planned on flying down together and Billy goes down early staying with his grandparents. We had fun keeping in shape this fall and talked about how we would have fun rides and ride well on the Horrible 100. Billy has been riding really well and kicks our ass on the hills. He kicks everyone's ass on the hills.

So I was in good shape and had some extra kick for the hills going down there. I was well rested when we got there. The 3 of us went for a ride on Saturday, about 75 miles, the day before the Horrible 100. I took it easy on the hills, Dave and Billy hit the hills hard.

Sunday was a beautiful day. It was 68-70 degrees at 8am. It was a windy day but that was nice later when it warmed up to 85 in the sun. It is fun to ride with all the pro/cat1/2 teams. Z Motion always has a strong line up and Florida Velo had a large team. Then Rivet Racing ect.. all group together at the start. One of the riders placed 9th in the Race Across America this spring, young guys that raced and placed well in the nationals were there.

Billy and I got stuck way in the back and had to catch up to the Peloton. I have never raced a criterium but it was almost like a 100 mile criterium. Lot of surging at every turn or hill. The biggest hill of the course is around 80 miles, at the top of that hill we had a 4 man breakaway and another 8 or so guys in front of me. I was rotating with another guy and we had a couple of guys on our wheel and had almost caught the group of 8 and we got swallowed up by a strong group of 12 or so riders. We caught the 8 that were just in front of us and soon caught the 4 man breakaway.

I think the wind had taken its toll on the 4 man breakaway. They were off the front for 25 miles. I let the teams battle it out over the next 15 miles. They would keep attacking each other but I think they knew some hills were coming. Around mile 88 a guy was riding next to me and started to get a bad case of the cramps at the crest of a hill. While he had his left leg unclipped he was pedaling with everything he had with his right leg to stay with the group. I figure that there were 25-30 riders in the group. I may have been the only guy without a team jersey.

The teams had their RV's in the park near the start, and they also had bottles given to them at the top of the hills. I did the ride with 3 water bottles, I was getting very thirsty near the end. It was around 95 miles into the ride when I was talking to a couple of guys, one recognized me from last year. The other was commenting on how we were coming up on the last section of hills and said they would be difficult. I should have been up near the front when we hit the first of the hills, but I was near the front by the top of the first one (mile 96). I had a few guys off the front but just started to get in a groove and did not look back. I could hear the guys behind me yelling but stayed focused on my riding.

On the next hill a couple of guys started to pass me but faded. I was riding as hard as I could. I could see two guys that had a nice gap on me and a handfull within a few bike lengths either way, this was around mile 97. By mile 98 one of the two guy in the lead had popped and now I was focused on the guy in front, his name was Eduardo.

Earl Bradly had the job of pulling the Z motion team up to me and Eduardo, he popped around 98. I still had one guy near me and we traded a couple of pulls, he was the same guy that I worked with at the top of Sugarloaf Mtn, after a stong pull he pulled way over and was done. I was getting pretty close to Eduardo toward the finish and the other guys were way behind. I crossed the finish line a few bike lengths behind Eduardo. It was fun that Mike was there to see it. He called out the time but I was more excited that I second place. Mike called out the next guy as a minute later but it was probably something like 30-40 seconds later. And then the finish line was crowded with 20+ bikes.

Powered by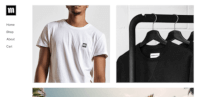 Create your own unique website with customizable templates.