Tis a sad, sad tale to tell. Prior to my arrival in AZ, I had an issue with my laptop, got it fixed but it was about 5 years old and was warned, it wasn't going to work much longer. Upon arriving here, it crashed but I took it to "Fast Rhino" a computer repair place and had all data removed from the hard drive, bought a new laptop and was good to go, Then, Sunday evening, it being a laptop, it was on my lap. In my left hand was a glass of wine....I fell asleep. I woke up, found nothing amiss and went to bed. The next morning, I started up the computer, noted the keys were kind of sticky so I had spilled a mere splash of wine on the keyboard. Then the computer shut down. Back to Fast Rhino and the circuit board had shorted!!! A minor $300 mistake. This afternoon, I retrieved the laptop and upon advice of a friend, must drink wine from a sippy cup from now on. The good news, I am back in action!!! I regret the paltry quantity of posts but like Mount Vesuvius, will come gushing forth with content very soon. I apologize.

The sun casts light on the highest peak prior to disappearing below the horizon.
Powered by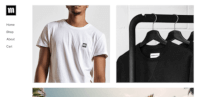 Create your own unique website with customizable templates.