So, as of mid November, an Aortic Oscillation (movement of the cold air mass over the Aortic) occurred that sent the cold air headed south where it drifted over Ohio. Likely a volcanic eruption precipitated this event but other factors were involved too, including La Nina (or is it El Nino). Anyway, that was the primary driver of the ultra cold pattern over Ohio. Then I go to California for the annual training camp and am plagued by crappy weather there. Then I come back to Ohio and we have our wettest April ever followed by a fairly miserable May. On Wednesday, my joints began aching, chills, heat flashes, light headedness so while I went to the Thursday ride, because it was raining lightly, I did not ride. Eight people left with the A group including Logan, Doug M, Trek.HVCC guys, etc... Nathan forgot his cycling shoes so he was out, Jeff decided not to ride and Amanda, as I was leaving, appeared to pack it in too.

On Friday, my symptoms worsened with a temp of 102, along with everything else so I canceled the drive to WV. Steve O diagnosed it as menopause but I thought it could be Lyme Disease as I had found a couple of ticks on me recently and had a red mark, but not a bulls eye pattern signaling an infected tick bite, on my arm. Doctor visit diagnosed it as likely just the flu. Hoping for a recovery by Saturday so I can get out.

Powered by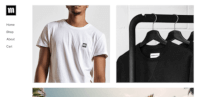 Create your own unique website with customizable templates.