One of the stars of the Tuesday COP rides, Jeremy Kidd, has voluntarily left his current job to decide what he wants to do with the next phase of his life. As he and his wife plot the next course, Jeremy has some free time on his hands and rather than spend it all on a bike, he is looking for other things to fill the time. He is multi-skilled and can do just about any home improvement or other task that overwhelms you as you try to plan your next bike ride. Oh, he is happy to volunteer his time too in order to stay busy. If you need help with something, feel free to contact Jeremy at

ki6chrs@aol.com

.

A ride is being planned for Saturday, probably starting out of Zanesville, weather permitting. We also need to plan riding the secret "Frank" route pioneered by that furtive group known as "The Others". This is the training route they use to prepare them for Mountains of Misery, CFC, Tour de France, etc...
Powered by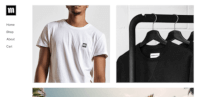 Create your own unique website with customizable templates.