This was sent to me and it sounds like a good deal. Contact Andrew if interested: Andrew Barlage,

abarlage@gmail.com

.

This Sunday I continued my proud racing tradition of winning stuff I've got little to no use for. This time it wasn't 26 inch tires, bottles and jerseys for competitors, or women's clothing, but instead something of value AND no use to me - a HED Jet C2 clincher disc rear wheel. Yeah, my $30 entry fee paid off pretty well for me. Anyhow, as much as I hate to be the guy who sells the kick-ass prize he won at a race, I'm seeing if you, my riding friends who either a) Like to to do races that you might drown in, b) Do TTs, or c) Might know somebody who'll actually use this damned thing, can help me get rid of it. As it sits, it's brand new, never been ridden, set up for a Shimano/SRAM cassette, and includes a rim strip and skewer. Asking price is $750, a $400 discount off retail.
Powered by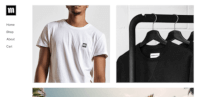 Create your own unique website with customizable templates.