Easily my greatest regret on the activity side of life, occurred in the Grand Canyon. I'd hiked various trails including day hiking to the Colorado River and back via the usual trails and multi-day backpacking via Bill Hall/Thunder River/Deer Creek Narrows that I've described here, Hermit Trail, North Bass, etc... but I had heard the hike down Nankoweap Trail that included a view of ancient granaries.....

.....was the hardest in the Canyon and included what is commonly referred to as the "scary section". I planned to do a day hike and check out that part while proceeding on at least to Marion Point so I could plan for a future multi-day hike to the river. I arrived at the scary section, where it disappeared around a corner with no guarantee of hand holds beyond, vividly remember thinking, "What the **** are you thinking" turned around and hiked out. I've thought often of that experience and about going back. Today, I learned the park rangers hiked to that spot a couple of years ago and opened it up a bit!!!! This image is after the rangers cut into the sheer cliff above, creating a scree slope through which a faint trail can be seen. Hmmmm, may have to do this later this year, hike down to the river, camp and then hike back out the next day.

Powered by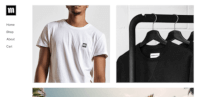 Create your own unique website with customizable templates.